Enhance the Flavors of Napa in Your Kitchen
Gather your favorite ingredients from the Napa Farmers Market or St. Helena's Farmers Market, and prepare for a fun time in the kitchen. Make a fresh pizza, cool down with ice cream, or warm wintery evenings with soup. You'll never be bored cooking these seasonal dishes and sipping on your favorite glass of vino.
Pizza Margherita
Ingredients
- 1 pound fresh tomatoes, heirloom, or garden
- ¼ cup extra virgin olive oil
- ¼ cup fresh basil, torn into pieces
- 1 teaspoon fine sea salt
- ¼ teaspoon freshly cracked black pepper
- 1 recipe Silver Oak Pizza Dough or 1 pound fresh pizza, dough divided into 2 balls
- ½ pound fresh mozzarella
- Extra olive oil for brushing crust

Instructions:
Prepare Toppings:
Quarter the tomatoes and crush the pieces by hand into a mixing bowl. Add the oil, basil, salt, and pepper and mix thoroughly. Thinly slice the fresh mozzarella and pat dry with paper towels.
Assemble the Pizza:
Place a pizza stone on the second lowest oven rack, raise the oven temperature to 500°F, and preheat the oven for at least 30 minutes.
Generously flour a pizza peel (or lay a sheet of parchment paper on a rimless sheet pan). Place a dough ball on the peel, then lightly flour the top, and flatten, spin, and stretch the dough.
Spread half of the tomatoes over the pizza, leaving a ½-inch border uncovered around the edge. Layer with slices of fresh mozzarella.
Bake the Pizza:
Slice the pizza onto the preheated pizza stone. Bake for 5 minutes, then rotate the pizza 180 degrees and turn on the oven broiler. Continue to bake the pizza until the crust is crisp and golden brown and the cheese is melted, 4 to 5 minutes.
Remove the pizza from the oven and immediately brush the crust with oil. Let the pizza stand for 2 to 3 minutes before cutting into 8 wedges. Repeat with the remaining dough and ingredients.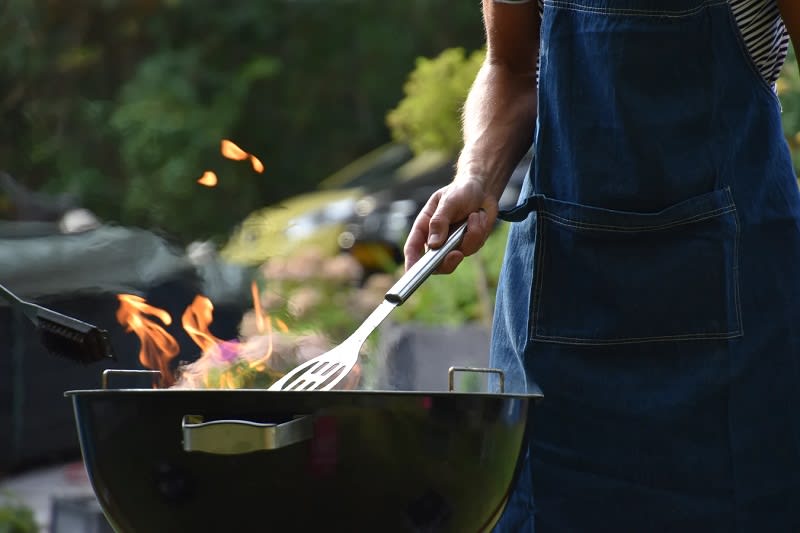 Grilled Zucchini with Feta and Dill
Serves 4

Ingredients:
- ¾ cup plain yogurt
- 1 large garlic clove, grated or finely minced
- Kosher or sea salt
- 6 small zucchini, about 1-¼ pounds, halved lengthwise
- Extra virgin olive oil
- 3 ounces feta cheese (about ¾ cup), chilled
- 2 tablespoons chopped fresh dill
- Grated zest of 1 small lemon
- Medium-hot coarse red pepper, such as Aleppo or Maras pepper, or hot paprika

Instructions:
Prepare a medium-hot charcoal fire or preheat a gas grill to medium-high.
In a small bowl, whisk together the yogurt, garlic, and salt to taste. Spread the yogurt sauce on a serving platter large enough to hold all the zucchini in one layer.
Brush the zucchini on both sides with olive oil and season all over with salt. Place cut side down on the grill and cook until nicely browned, then turn and finish cooking on the skin side until they are tender, about 10 minutes total. Transfer the zucchini to the platter, placing them on the yogurt sauce cut side up. Finely crumble the feta over the zucchini. (This is easier to do if the feta is cold). Combine the dill and lemon zest and scatter over the zucchini, then sprinkle generously with red pepper. Serve immediately.
Olive Oil Ice Cream
What better way to enjoy summer than with this ice cream recipe from Jordan Winery?

Ingredients:
- 1 ¾ cups whole milk
- ¼ cup cream
- ½ cup sugar
- Pinch of salt
- 4 egg yolks
- ¼ cup Jordan Extra Virgin Olive Oil or Extra Virgin Olive Oil of choice

Instructions:
In a medium saucepan, heat milk, cream, sugar, salt over medium heat until reaching a slow boil.
In a medium bowl, temper the eggs by slowly whisking half of the hot liquid into the yolks. Slowly whisk the hot liquid and egg mixture back into the saucepan. With the heat on low, continue whisking until the base slightly thickens.
Using a chinois or fine strainer, strain the base into a medium bowl set directly over an ice bath. Stir in olive oil.
All the base to cool completely (or refrigerate overnight for a creamier consistency.) Spin in an ice cream machine, following the manufacturer's directions.
Transfer ice cream to an air-tight container and freeze for 3-4 hours, or until firm.
To serve, scoop ice cream into bowls and add a spring of sea salt and a drizzle of Jordan Extra Virgin Olive Oil.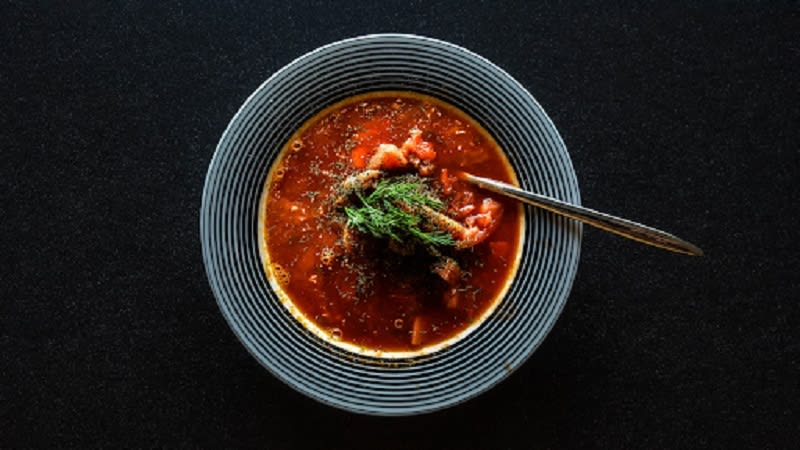 Broken Arrow Ranch Venison Chili
Serves 8

Ingredients:
- ½ lb Good Mother Stallard beans*
- 2 teaspoons kosher salt
- 2 tablespoons chili powder
- 2 tablespoons dried oregano leaves
- 1 teaspoon ground cumin
- 2 lbs. venison stew meat, cut into ½ inch cubes
- Salt and pepper
- 3 tablespoons canola oil
- 1 onion, minced
- 1 bay leaf
- 1 (22 oz.) can plum tomatoes, peeled and diced
- 4 teaspoons brown sugar
- 1 cup sour cream
- 2 tablespoons cilantro, chopped

Instructions:
Cover beans with cold water and soak overnight. The next day, place on the stove and cook at a low simmer until tender, about 1 ½ hours. Add the salt and allow it to cool in the broth. Reserve.
In a small bowl, mix the chili powder, oregano, and cumin. Set aside. Season the venison meat in a large, heavy-bottom pan over medium-high heat until lightly brown, 3 to 5 minutes. Remove venison from the pan, add the onion, peppers, and garlic and cook until softened, about 2-3 minutes. Add the spice mix and cook for 2 minutes over medium heat to infuse the flavors, stirring constantly.
Return venison to the pan. Add bay leaf, tomatoes, brown sugar, and 3 cups of the reserved bean broth. Bring to a simmer, cover, and reduce heat. Cook at a low simmer for 3 hours, stirring occasionally, until tender. Add the reserved beans during the last 30 minutes of cooking, uncovered. Taste and adjust seasoning if needed. Garnish with 2 tablespoons of sour cream and cilantro.
*
Rancho Gordo
is a provider in the Napa Valley of heirloom beans.

This recipe was crafted by Chef Thomas Sixsmith of Cakebread Cellars.
Turkey & Wild Mushroom Minestrone
Ingredients:
- 4 quarts turkey stock
- Shred any leftover turkey meat from the carcass before making stock
- ½ bunch parsley
- ¼ bunch fresh thyme
- 2 small heads of roasted garlic cut in half
- 2 bay leaves
- 8 peppercorns
- 1 ea 4 oz can San Marzano tomato filets, cut into ½ inch dice
- 2 cups cooked orecchiette pasta
- 4 ea diced Nantes carrots
- 4 cups Napa cabbage, coarsely shred
- 6 cups baby spinach
- Pinch of cayenne
- 2 cups grated Parmesan cheese
- ¼ cup St. Helena Olive Oil plus extra for drizzle
- 3 tablespoons Clover cair sweet butter
- Salt and fresh-ground black pepper to taste


Instructions:
Place the turkey carcass in a large pot and cover with cold water about 2 gallons. Bring to a boil and skim the foam. Reduce to simmer, add the roasted garlic, thyme, bay leaves, parsley, and peppercorns, and cook for 2 hours and strain. Return to pot and reduce by a third. Should yield 4 quarts of stock.
In a large skillet, heat ¼ cup olive oil over medium-high heat. Add the carrots and cook, stir and sweat them for 5 minutes. Add the cabbage and cook, stirring until it wilts. Then toss in spinach and season with salt and pepper. Cook veggies for 2 minutes until soft. Then, move to a bowl and reserve.
In the same skillet, melt 3 tablespoons of butter over medium heat. Add the mushrooms, season lightly with salt and pepper, and cook. When the mushrooms begin to brown, add tomato and basil, and stir for 1 minute. Now add the stock, carrots, cabbage, spinach, shredded turkey, and the mushroom tomato mix back to the stockpot. Bring back to simmer and adjust seasoning. Add a pinch of cayenne.
To Serve: Place two tablespoons of cooked pasta in a large soup bowl. Ladle in the soup, being sure to get a little of all the goodness. Sprinkle generously with parmesan and a drizzle of St. Helene Extra Virgin Olive Oil! You can also squeeze in a little Meyer lemon.
This
recipe
comes from Chef Jeffery Jake.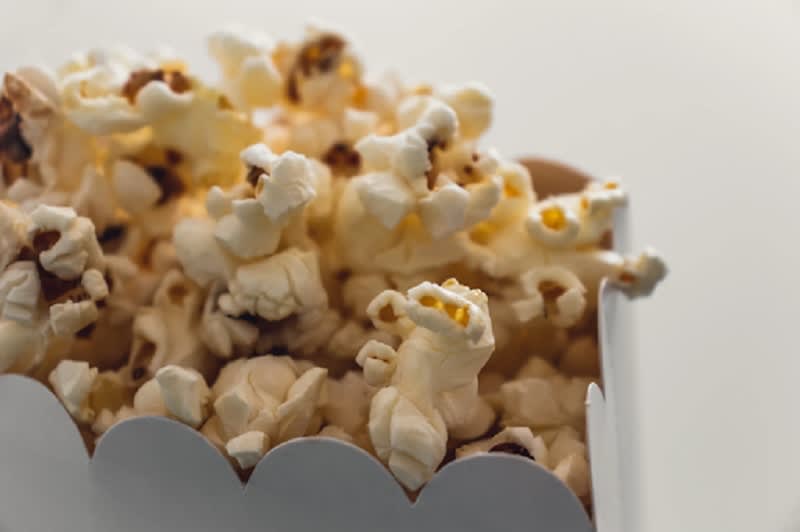 Estate Popcorn With Meyers Lemon and Parmesan
Serves 8

Ingredients:
- ½ cup popcorn
- 2 tablespoons vegetable oil
- 4 oz. butter, melted
- 3 tablespoons Parmesan Reggiano, grated
- 1 teaspoon Meyer lemon zest, dried
- ½ teaspoon fennel pollen
- 1 tablespoon chives, chopped
- Pinch Kosher salt

Instructions:
Place popcorn and oil into a heavy bottom pan over medium heat. Partially cover with lids to allow steam to escape. Cook until popcorn stops popping. Toss with butter, parmesan, zest, pollen, chives, and season to taste with salt.
Enjoy with a glass of Sauvignon Blanc.


Prepare this recipe and many others on the Cakebread Cellars site.
Napa Valley Living
Living in Napa Valley luxury homes makes it simple to source local, organic ingredients. If you would like to learn more about Napa Valley real estate, contact
Yvonne Rich
.