Few Regions in the Country Offer Napa Valley's Combination of Upscale Elegance and Refined Rural Escapism.
The US's answer to the vaunted Bordeaux wine region in France, Napa Valley conjures images of high-end dining, rustic bed and breakfasts, eclectic arts and crafts, and, of course, a landscape of wineries and vineyards blanketing the rolling Northern California countryside.

A proper valley nestled between two mountain ranges, few places in the world provide a more unique brand of luxury than Napa Valley.

The area is isolated but easily accessible. It sits 90 minutes north of San Francisco, and the state capital of Sacramento is a little over an hour to the east. The region, situated in Napa County, includes the namesake city of Napa and the towns of Calistoga, Oakville, Rutherford, St. Helena, and Yountville.

For first-timers, the journey into Napa Valley is an otherworldly trek into someplace truly special. It grabs you from the moment you enter the valley, a sea of lush greenery cresting at every turn, and maintains its hold on you long after you leave.

Long-term residents and oft-returning vacationers and second homeowners alike share a similar bond with Napa Valley — when you're here, you never want to leave. When you're gone, you count the days until you make your return trip back "home."

Beyond the landscape and the seclusion, what is it about the luxurious environs of Napa that make this region so unique? In a word: lifestyle.

Napa possesses its own particular brand of luxury. It's equal parts classic and casual. It's rustic and refined and a touch rough around the edges. There's an understated elegance to the proceedings, but it's also accessible, especially for those who appreciate the art of winemaking and the life it offers.

To fully appreciate Napa Valley and all it represents, one must get out to do, see and experience.

Read on to discover the best of the Napa Valley luxury lifestyle.
The Wine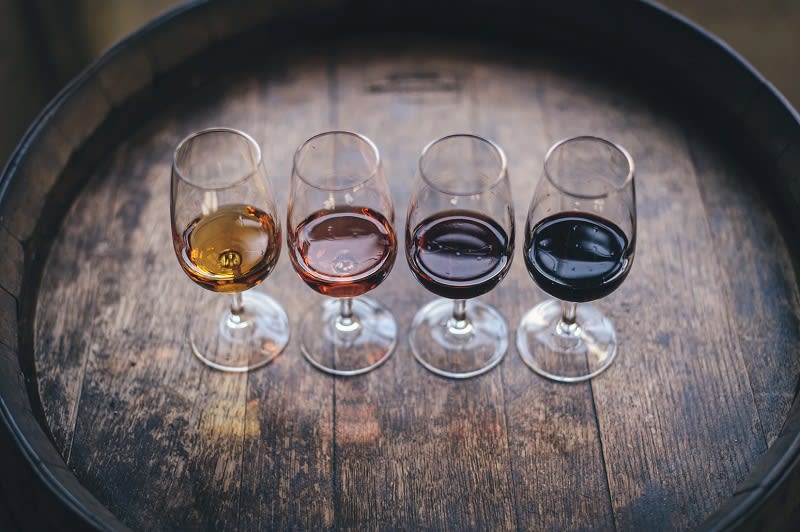 Of course, when anyone mentions Napa Valley, the wine immediately jumps to mind. It's the country's most sought-after wine destination. As a genuine home to the true craft of viniculture, Napa Valley's only rivals are the celebrated wine-producing regions of France.
As you might expect, there are several magnificent wine tasting experiences spread across Napa's luxe landscape.
BRAND Napa Valley
features an opulent wine tasting experience in a gorgeous setting atop Pritchard Hill in Oakville.
Lang & Reed
offer an intimate affair near St. Helena's Main Street commercial district.
Some of the newest places to savor Napa's best export include
Faust Haus
, housed in a 19th-century Victorian estate in Coombsville in St. Helena. The locale provides sweeping views of the vineyard-filled valley.
For something more low-key that still offers immense charm, visit
Oasis by Hoopes
. The scaled-back tasting area — it's basically a tasting garden on a farm with an Airstream as its centerpiece — the lush wine provides the perfect offset to the stripped-back rural setting.
It's important to understand that whatever your preferred wine or wine tasting experience, you'll find a
highly desirable match in Napa Valley
. With nearly 400 wineries and roughly 100 tasting rooms, wherever you travel, there's a vintage waiting for you.
From those who take their wine tasting and tours seriously to those who prefer it paired with excellent food to those who enjoy stepping back in time, Napa will afford you every luxurious wine experience you could possibly dream of.
Dining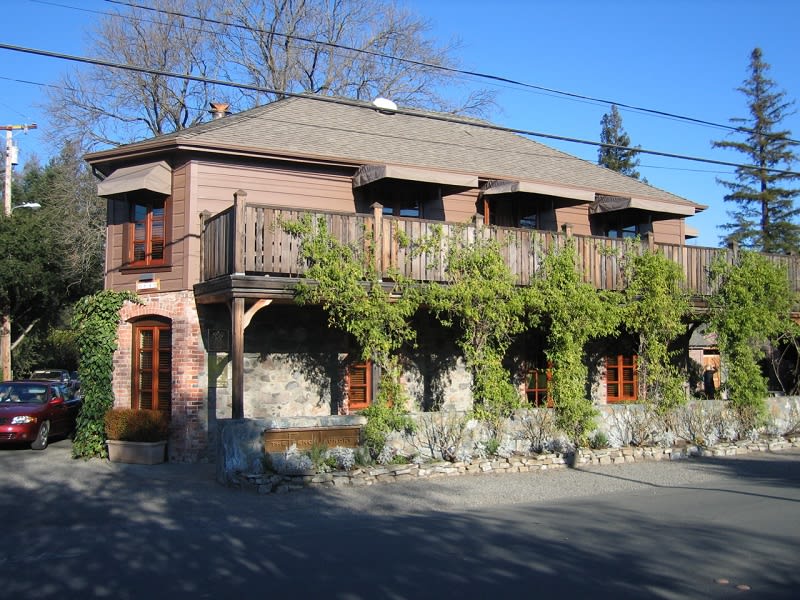 Not to be outdone, dining in Napa Valley is on par with the spectacular wine. In fact, for foodies from across the country, Napa is a worthy destination, even if you eschew the region's famous wineries.
Five establishments in the valley have been awarded Michelin stars and are an excellent place to start a gastronomy tour of Napa's finest restaurants.
In Napa,
La Toque
is a showcase for seasonal specialties, drawing on a network of local farms and purveyors to offer patrons a truly fresh dining experience. Located within the Westin Verasa Napa Hotel, La Toque features a stellar wine list, as one might expect. At more than 2,200 bottles, the award-winning cellar offers a pairing for whatever creative plate emerges from the kitchen.
Kenzo Napa
offers authentic Japanese in an elegant setting befitting the restaurant's carefully curated plates. With four establishments in Japan, the Napa Valley addition features the best of Japanese cuisine — with ingredients flown in daily from Tsukiji Market in Japan — and provides diners a culturally unique dining experience.
In Rutherford,
The Restaurant at Auberge du Soleil
takes center stage with freshly sourced ingredients served in a warm, welcoming environment. A table on the celebrated Terrace is a particular delight, offering panoramic views of vineyards. It's an especially hot ticket at sunset. The restaurant has received the Michelin Star award for 13 consecutive years.
Just to the north of the city of Napa, Yountville boasts two standout experiences from the famed culinary hands of Thomas Keller just steps from one another: the one Michelin starred
Bouchon Bistro
and the three Michelin starred
The French Laundry
.
Bouchon celebrates the traditional French bistro and serves a seasonally sourced menu and raw bar. For over 40 years (more than 25 years in its current form), The French Laundry has stood as the gold standard of Napa Valley fine dining.
With fine French cuisine and a menu that changes by the day, the setting and service here are just as spectacular as the food. The wine offerings are of equal stature and represent one of the deepest collections of any establishment in Napa.
Things to Do
When you're living the luxury lifestyle in Napa, you'll quickly notice there's no shortage of things to do. From golf, hiking, or biking to shopping, visiting a spa, or enjoying the area's nightlife, there are plenty of opportunities for adventure that don't involve wine.
For the most luxurious afternoon possible, a few top spas include
The Spa at Silverado Resort
,
Spa Terra at The Meritage Resort
, and the
Spa Solage at Solage Calistoga
.
For retail therapy,
Oxbow Public Market
and
First Street Napa
offer authentic local shopping and entertainment, while those seeking national name brands will appreciate the sprawling
Napa Premium Outlets
.
Of course, you could visit a winery a day and still not trek through them all in a year, so there's that particular challenge as well.
Outdoors pursuits are arguably Napa's most popular pastime — the Napa River is prime real estate for boating, kayaking, or paddleboarding. Cycling across the valley or hiking the surrounding hills and trails also entertains tourists and residents alike, although the frequent hot air balloons that fill the Napa sky are a favorite for those coming from afar.
More than individualized adventure, Napa Valley is a place very much about gathering and fellowship. Popular annual events include the
Napa Lighted Art Festival
,
Napa Valley Restaurant Week
, the
Yountville International Short Film Festival
and the
Napa Valley Film Festival
, the
Napa Valley Marathon
,
BottleRock Napa Valley
, the
Safeway Open
, and the
Napa Christmas Parade
.
And if food — especially the naturally sourced variety — is your passion, Napa is a trove of natural flavors, many of which can be found throughout Napa Valley at several of California's best farmers markets, including those in
Napa
,
Calistoga
, and
St. Helena
.
If a little nightlife and live music are your jam, Napa's after-dark scene is equal parts eclectic and electric.
The Uptown Theatre
and the
Napa Valley Performing Arts Center at Lincoln Theater
are popular spots to catch a show.
Arts and Culture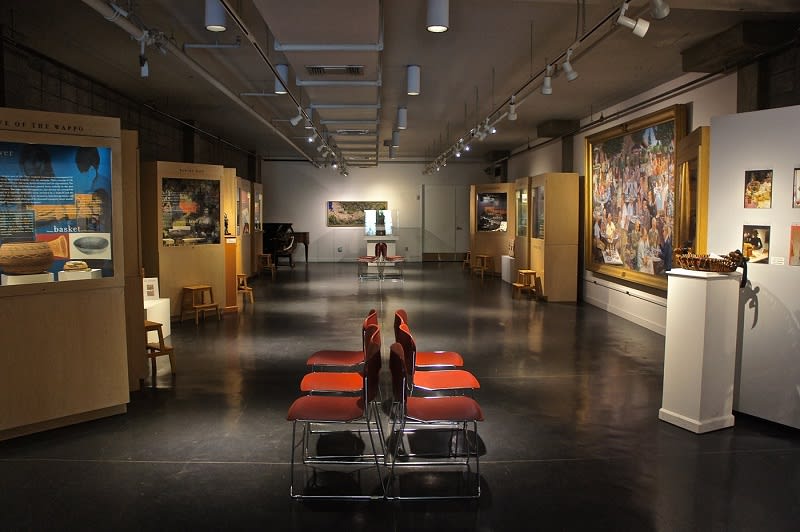 The arts are a vital part of Napa Valley's heritage. Having always been a place that draws an artistic eye and free-spirited mind, the region boasts several highly touted museums and art galleries.
Museums include the
Napa Valley Museum
, which celebrates the area's historical and cultural heritage in Yountville. The
Sharpsteen Museum
in Calistoga tells the story of Upper Napa Valley. The
di Rosa Center for Contemporary Art
features a singularly spectacular collection in an equally magnificent setting.
Galleries are abundant throughout Napa Valley and regularly feature local painters, sculptors, and those who trade in modern visual installations. Both private and public galleries can be found in every city throughout the region.
For a more accessible art display, take a walking tour of the
Napa
or
Yountville
outdoor art walks. With over 40 sculptures between them, they offer a unique diversion from the area's other cultural highlights.
The performing arts also carry plenty of importance within the region, and the
Performing Arts Center at Napa Valley College
is a centerpiece educational performance space.
Ready to explore the best of Napa Valley real estate?
Contact Yvonne Rich today
to start your home buying or selling journey. From Calistoga real estate to St. Helena homes for sale, allow Yvonne and her team's years of experience and expertise to be your guide to Napa's luxury real estate market.