Anytime is a good opportunity to sit down and plan out some luxury upgrades for your Napa Valley real estate. There's a good chance your home already has some stunning, unique features, so why not add to it to increase your home's value and give you more enjoyment?
Spending more time at home during the pandemic these last two years has made residents realize how much their homes are their castles. This is especially true in the beautiful California Wine Country, which continually attracts newcomers who seek to enjoy a laid-back lifestyle in a beautiful natural setting.
Some of the most logical luxury upgrades
for Napa CA real estate include a wellness area/home gym, wine cellar or other wine storage, a spa-like bathroom to pamper your body and your senses, and a dedicated home office since some form of work-from-home appears to be with us for some time now.
The Housing Market
The Napa Valley real estate market remains very robust heading into this spring season, which is traditionally when homebuyers return to the market. It remains a strong seller's market, meaning there aren't enough available properties to match the demand, although the number of homes on the market appears to have increased in March. Still, the median sold price of Napa Valley homes is $818,220, increasing 12.4% over the past year.
If you plan to list your home for sale soon, you should begin looking for a talented real estate agent in Napa Valley to represent you. The goal is to sell your home as quickly and for the most money as possible, so look for an agent with an excellent track record, particularly since the start of the pandemic, which kicked off an influx of new residents eager to get out of crowded cities.
Even if you don't plan to sell your home anytime soon, you might want to begin planning to introduce some luxury upgrades into your home. Home prices are expected to keep rising, and any enhancements you make to your Napa CA real estate will add to your return on investment (ROI), which you can expect to recoup whenever you do sell your home. The name of the game with California real estate has always been appreciation, and any upgrade is a huge step toward that. Five worthwhile luxury upgrades for Napa Valley homes for sale are as follows:


1. A Home Office
If you haven't carved out a
dedicated home office
for yourself by now, you should take the leap and get it done soon. Napa Valley real estate on the market is more coveted if a home office is included. While setting up your laptop on the kitchen counter or the coffee table may have gotten you through the pandemic's onset, you should consider turning a spare bedroom or any other extra space into a home office. Find an area in the house with room for a desk, file cabinet, shelving, and adequate lighting. Some people are going multi-functional and putting a desk in their guest bedroom. You can use the room as an office and then make way for a weekend when the in-laws visit.
2. Multi-purpose Spaces
Multi-purpose or open-concept spaces are also unique twists on upgrades for 2022. For instance, if you don't have a room you can use as a dedicated office, you can carve out a space in one corner of your living room, family room, or rec room. There might be other uses you can double up on in certain rooms to make your home more functional and enjoyable. Among the many ideas is a sitting area or study that you can add to an existing space.


3. Home Gym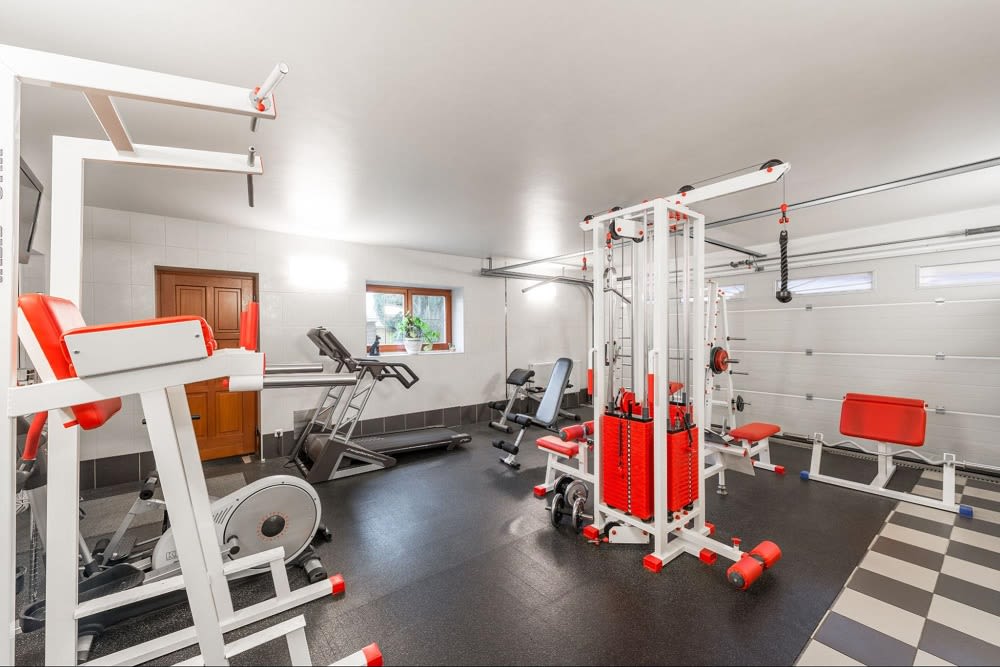 In the case of luxury upgrades, a wellness room, or home gym, will contribute to both your physical fitness and mental well-being. You can turn a room into a home gym with the addition of a weight machine, free weights, and an exercise machine of your choice, such as an elliptical, rowing machine, or treadmill. Be sure to include some space where you can do yoga and other exercises. A home gym is a highly sought-after amenity among people shopping for Napa Valley real estate.
Make sure your home gym/wellness room is well-lit to help provide a positive mood. Consider having a large window installed to let in a lot of natural light and to supply a great view of the nearby rolling hills as a bonus. One significant advantage of a home gym is that you don't have to pay for any gym memberships; you can exercise on your own schedule without leaving your home.


4. Spa-like Bathroom
A favorite luxury amenity among
Napa, CA, real estate
residents is a
spa-like bathroom
that can enhance wellness by putting you in a relaxed mood, starting with your morning shower or bath. Turning your current bathroom into a spa-like oasis can be done in the form of a minor bathroom remodel that will thoroughly update the space. Modern amenities include showers with seating, rain showerheads, and steam features; luxury freestanding bathtubs that can be flush to the floor, or old-school claw-foot tubs. Even a new designer vanity with heated floors, which will feel so lovely on cool Northern California mornings.
5. Wine Cellar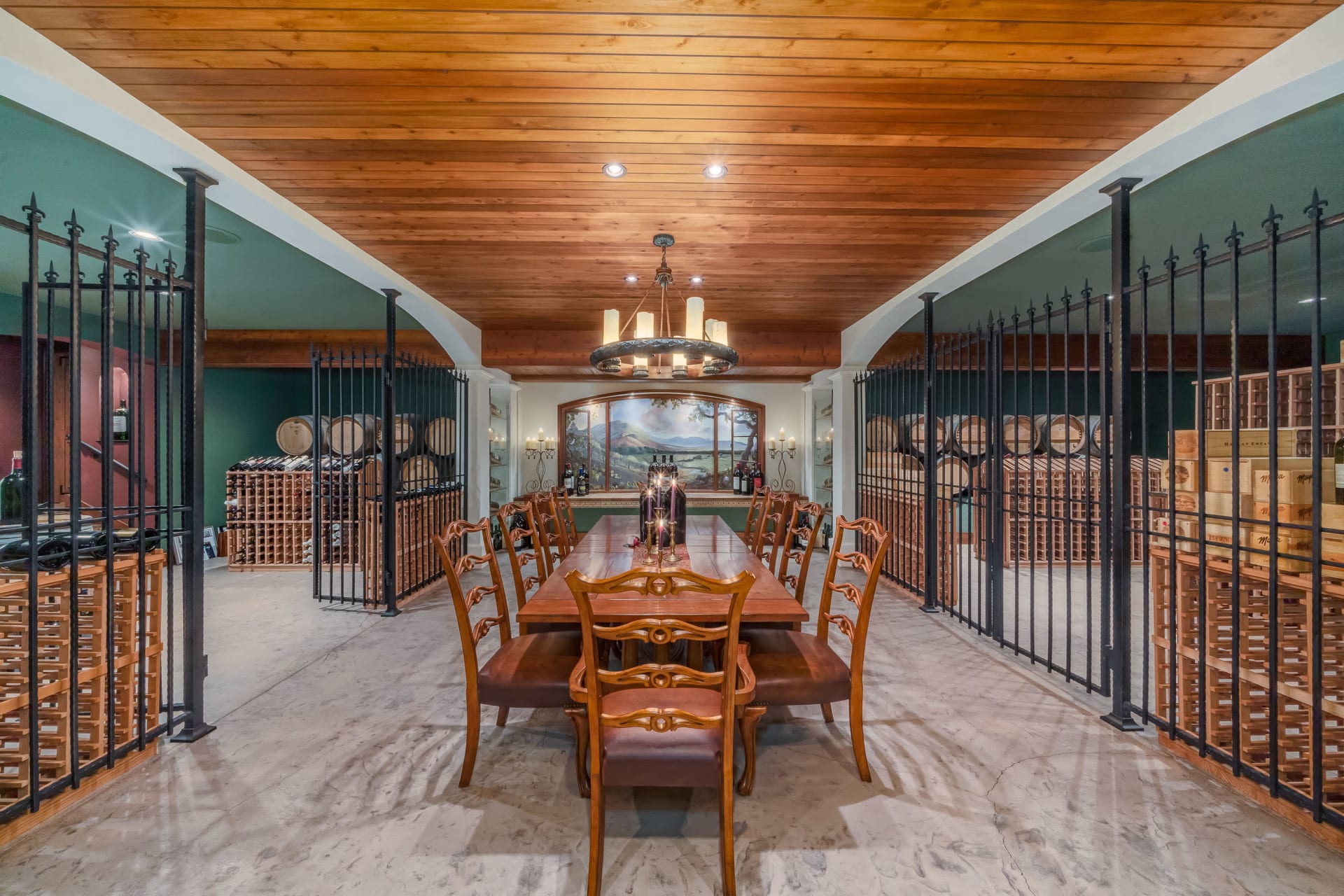 If you're new to Napa Valley real estate, you can fully enjoy Wine Country by adding an authentic wine cellar or wine cave to begin your collection. If you have limited space, you can add luxury wine coolers to store your favorite varieties properly.
These are the top upgrades you can make to your Napa home. There are undoubtedly many others, and their impacts can vary depending on your specific needs and desires. If you are ready to buy or sell Napa Valley real estate in 2022, choose to partner with
Yvonne Rich
, one of the area's top real estate agents with more than 25 years of experience in the luxury market.